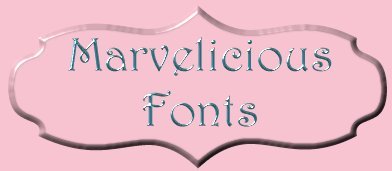 Fonts For My Site
These are the fonts I use on my site, which have been requested numerous times. The BrockScript below is very close to the LeiScriptSSK which I found on a Fonts CDRom called "Key Fonts Pro: 3003" made by Softkey, which I purchased from Best Buy. I have not been able to find this CD recently, however, please visit The Learning Company. I have been unable to find Josephine font, which I also obtained from this CD.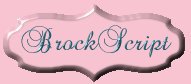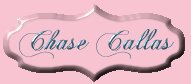 Holiday Fonts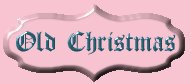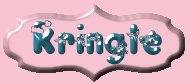 Disclaimer
The above fonts were *not* made by me! These fonts came from the web or from a CD. If you would like these fonts, please download, but please do not link to these fonts for others to download. Thank you!
How To Install Fonts
Download the zipped font. Left-click on the font of your choice and a "save file" screen will pop up. Select the folder into which you want to save the zipped file. (I created this folder before downloading the font)
With WinZip, unzip the font.
Windows 95/98/2000
1. Go to the Windows 95 Desktop
2. Double-click the "My Computer"
3. The "My Computer" window will open.
4. Double-click the "Control Panel"
5. The "Control Panel" window will open.
6. Double-click the "Fonts"
7. The "Fonts" window will open showing you the installed fonts.
8. Click on "File" and when the pop-down window appears select "Install New Fonts".
9. The "Add Fonts" window will appear.
10. There will be a white text box labeled "Folders".
11. ** Navigate inside the Folders List box until you find the folder into which you unzipped the font(s).
After the fonts are loaded, they will be shown in the white text box labeled "List of Fonts". You can scroll through the "List of Fonts" list box and select the font you want to install. You can click on one font or click on the "Select All" button if you have selected several fonts.
Windows XP
From the "Start" menu select "Control Panel" and then select the "Appearance and Themes" category.

Select "Fonts" from the "See Also" panel at the left of this screen.

On the "File" menu, select "Install New Font..."

Click the drive and folder that contain the fonts you want to add.

To select more than one font to add, press and hold down the CTRL key, click the fonts you want, then click on "OK".
Winzip
Marvelicious Graphics (Other Fonts Links)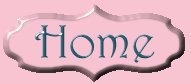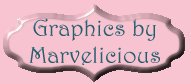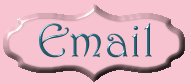 ---
All images and content of this web site © by Marvel Creations and may not be reproduced. This web site was created & designed by Marvel Creations©1996-2009, which began May 28, 1996.

A brief note about linking to our graphics...I love everyone who visits our site and you are welcome anytime, however, there are some people who are using our bandwidth! If you do not know understand what this is, it means you are copying our web address into your html codes instead of uploading to your provider and using your own html codes. If you are using our bandwidth, please don't do this ~ it is wrong. Please do the right thing and upload to your own Provider so that we can continue providing you with these backgrounds. Your cooperation in this matter is greatly appreciated!


Changes last made on: Sun Sep 27, 2009